In 1975, "Jaws" made everyone rethink swimming in the ocean. But we live by a lake. We're safe, right? Not according to "Pirahna 3D" (Havasu trivia: that movie shot right here in Lake Havasu City back in 2010). This summer, experience "Jaws 2" on the big screen…in the water…at Jaws Invasion Lake Havasu.
What: Jaws Invasion
Where: Rotary Community Park
When: Saturday, September 28th, 3 pm to 11 pm
Admission: $35 to $120
Contact: Positive Trim Clothing (951) 536-7846 or via email
Jaws Invasion Lake Havasu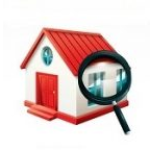 Our brains know perfectly well that sharks will never roam our local lake waters. But our nerves feel something a little different, especially when you throw a movie like "Jaws 2" into the mix. Are the on-screen antics of a killer shark not enough to strike fear in your heart? Try watching it from the water. Only the 20-foot movie screen stays on dry land at this screening. That's because viewers watch the entire 1978 2-hour sequel to Stephen Spielberg's classic shark tale while floating in the water.
The movie itself starts at sundown (around 7 pm or so). But gates open up at 3 pm. Food and product vendors keep guests busy before the show begins. Get in the mood with music before and after. All ages are welcome. Organizers only ask that adults accompany any children coming to the event.
Tickets
For $35, you receive a general admission pass. This pass includes your own personal inner tube designed especially for watching the movie in comfort. You'll also receive a Jaws-themed goodie bag and entry into the DJ afterparty once the show finishes. If you prefer to watch from your boat, you pay $120. That allows you as many people on board as you can fit comfortably and safely (no drinking please). Boat spaces are limited, though. To purchase tickets, visit the Jaws Invasion online box office here.
FEATURED LAKE HAVASU PROPERTY FOR SALE
Visit any of my Lake Havasu real estate sites below for more information on the Havasu market:
Liz Sells Lake Havasu
Homes for Sale in Havasu
Havasu Area Homes
Just Call Liz