Fireworks?  In February?  Yes!  There's more to our Lake Havasu lifestyle than the lake.  We enjoy the great outdoors by land, by water AND by air.  At the Lake Havasu 2017 Winter Blast Pyrotechnics Show, the fun takes to the skies with a beautiful display of fireworks.
What: Lake Havasu 2017 Winter Blast Pyrotechnics Show
Where: SARA Park (1799 Sara Pkwy)
When: February 16th to 19th, Gates open at 3pm daily
Admission: $5 per person (kids 5 & under are FREE)
Parking: $5 per vehicle (no RVs allowed in parking area)
Contact: Lake Havasu Convention & Visitors Bureau (928) 453-3444
Lake Havasu 2017 Winter Blast Pyrotechnics Show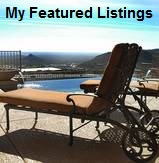 The Lake Havasu 2017 Winter Blast Pyrotechnics Show allows professionals to show off their skills.  Members of the Western Pyrotechnic Association made our desert city their destination of choice for the last 28 years.  Winter Blast gives them the opportunity to test new techniques in front of a live audience.
Beginning at 5pm, guests can visit vendor row or walk around to watch the professionals set up their displays.  The show itself won't start until 7:30pm each evening.  Food vendors and a beer garden provide sustenance for hungry and thirsty guests.  Of course, you must be 21 or older with a valid photo ID to purchase and consume alcoholic beverages.  Vendors also sell non-alcoholic beverages.
Parking space for the Lake Havasu 2017 Winter Blast Pyrotechnics Show is limited.  Guests are strongly encouraged to show up early.  Gates open at 3pm.  But spots fill up as early as an hour before showtime.  Once the Speedway and ball park parking areas are filled, no on else will be allowed in.  If you decide to leave and come back, you must pay the $5 per vehicle charge again.  The BMX track offers parking as well.  However, anyone parking there cannot enter the show area.  You'll just have to watch from the track.
Quick Tips for Guests
A few quick tips for anyone attending the Lake Havasu 2017 Winter Blast Pyrotechnics Show.  First, please leave pets at home.  Loud noises and large crowds create quite a scare for most animals.  For their safety as well as yours and those around you, keep them at home.  Next, you might want to forgo setting your car alarm.  The blast from the fireworks sets most alarms off.  Leave the fireworks to the pros.  Individual fireworks are prohibited.  No outside food or drink allowed.  Finally, park only in the designated areas.  Anyone found parking along the shoulder of Hwy 95 will be ticketed.
Featured Lake Havasu City Home
Liz Miller, Just Call Liz for Your Own Piece of the Lake Havasu Lifestyle
Visit any of my Lake Havasu real estate sites below for more information on the Havasu market:
Liz Sells Lake Havasu
Homes for Sale in Havasu
Havasu Area Homes
Just Call Liz
Live in Lake Havasu