This time next week, we throw away all the gift wrapping from our opened Christmas presents and gear up for the new year celebration taking place the following week. Can you believe it's almost 2020 already? Time seems to fly by faster and faster every single year. Before you know it, it'll be time for the first major event of the new year: the Lake Havasu Balloon Festival 2020.
What: Lake Havasu Balloon Festival 2020
Where: Lake Havasu State Park, Windsor 4
When: January 9th to 12th
General Admission: $15/adult, kids 10 & under FREE
Fun Zone Admission: $30/day, $70/all 4 days
Contact: Havasu Balloon Festival Store (928) 505-2440 or via email
Lake Havasu Balloon Festival 2020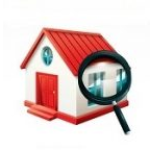 Who needs to trek all the way to New Mexico when you can watch hot air balloons right here in your own backyard? The festival marks its 10th anniversary this year. So you know you're in for a real treat! These balloons soar high above the city starting at noon on January 9th. Each day affords guests the opportunity to ride in a hot air balloon (tethered or untethered) as long as the weather permits. Early birds get treated to a morning ascension at 7:45 am on the 10th, 11th, and 12th. But, if you aren't an early riser, make sure you come to Lake Havasu State Park at 6:30 pm on the 9th, 10th, and 11th for the Night Glow. It truly is a sight to behold. Other fun activities scheduled throughout the four-day festival include live demonstrations, live entertainment, a kite show, and a carnival in the Fun Zone. Admission to the Fun Zone costs extra. For a full schedule of events, visit the festival's website.
Family 5K
Start Friday, January 10th off at the festival with a fun family 5K race. At just over three miles, this race/walk allows people of all ages and abilities the chance to participate. You set your own pace. The race starts at 8 am, just after the first mass ascension of the festival. So, you get to walk with a view of hot air balloons floating above. How fun! It costs just $35 per individual, $129 per family of four (2 adults/2 kids) or $180 per team of six or more. However, if you wait until the day of the event to register, it will cost more. Register online today by visiting the Balloon Festival website.
Balloon Rides
These rides come in two flavors: tethered and untethered. First time up? You might want to start with a tethered ride. Pay $20 per adult, $10 for kids ages 6 to 11 and $5 for each child ages 5 and under. Visit the ride sale tent on the day you come to the festival to sign up. For the more adventurous of spirit, soar the skies above in an untethered hot air balloon. These sessions cost $200 per person but give you views of the city and surrounding desert unlike any you've ever seen before. Of course, the availability depends entirely on the weather conditions that day. High, heavy winds keep these balloons docked for safety. And the winds could kick up at any time. Mother Nature waits for no one. So, signing up that day doesn't guarantee you a balloon ride. Check back regularly to see how conditions fare.
A few quick tips. Viewing on land allows you to see these amazing balloons up close. (They truly are a work of art that you appreciate even more when you see them in person.) But, you can also watch them from the comfort of your own boat on the lake. Just be aware of boat launch restrictions during the festival. And please leave your pets at home…for their comfort and those around you. Have fun!
FEATURED LAKE HAVASU PROPERTY FOR SALE
Visit any of my Lake Havasu real estate sites below for more information on the Havasu market:
Liz Sells Lake Havasu
Homes for Sale in Havasu
Havasu Area Homes
Just Call Liz