I've said it before. Water factors heavily into the Lake Havasu lifestyle. Even though we sit in the middle of the desert, the Colorado River runs right by us. Thankfully, that means endless hours of fun out on the water just about every day of the year. But, with great fun comes great responsibility. Before you head out on your boat or personal watercraft (PWC), peruse these Lake Havasu boat safety tips and rules of the lake to keep yourself and those around you safe while you play.
Lake Havasu Boat Safety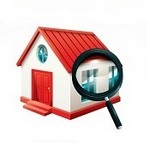 We want everyone to enjoy their time out on the water whether that's swimming, boating, fishing, jet skiing, parasailing or anything else. So, pay attention to these Lake Havasu boat safety tips before spending time out on the water. All kids under 12 years old must wear a life jacket at all times. Anyone being towed by a water vessel must also wear a life jacket no matter their age. Bigger boats have the right-of-way against smaller boats/PWC. Motorized boats must give the right-of-way to sailboats and other non-motorized watercraft. And always watch out for anyone towing people or vessels behind them.
Just like when operating a car, boaters need to stay on the right-hand side of the lake. When crossing over the lake, check behind you first to make sure the way is clear. Boats don't have brakes. So, stopping quickly to avoid a collision won't happen. Steer clear of oncoming and upcoming traffic (give them a wide berth). Since boats give off carbon monoxide fumes, stay away from the rear of the boat when swimming. And don't litter.
Lake Havasu Boat Safety Classes
The Arizona Game and Fish Department provides free online and in-person boat safety classes. The in-person boat safety classes meet once a month at the Apex Arms facility. They also offer paddleboard safety classes. Classes are free but seating is limited. So, they require students to pre-register.
Rules of the Lake
Whenever we see an influx of tourists (like during the summer), we inevitably hear of serious injuries on the lake. Why? People don't pay attention to their surroundings. Most importantly, drunk boat drivers can receive a DUI just as easily as drunk road drivers. DON'T DRINK AND DRIVE! Police patrol the waterways, especially when traffic gets heavy. They'll ticket anyone they find operating a boat or PWC while intoxicated. It's not worth it. Stay safe. Designate a driver for the day.
Just like cars, all boats and other watercraft must be registered and insured. Make a copy of the proof of each, slip them into a waterproof document holder, and keep these copies on board your vessel at all times. It's also a good idea to keep your ID there as well in case you get stopped by the police.
All boats must include specific equipment aboard their vessel when out on the lake, including (but not limited to):
one size-appropriate life jacket for every person no matter their age
at least one USCG-approved throwable flotation device (in case of emergency)
fire extinguishers (one for every 26′ and under vessel, two for any vessel over 26′)
a flame arrester
navigation lights
distress signals (both an air horn and flags)
a muffler
a blower (for all vehicles using flammable fuel)
If you ever break down in the water and become stranded, call either TowBoatUs (928-727-3215) or Sea Tow (800-473-2869). Most insurance policies allow for towing. However, they won't cover damage from a smaller boat towing in a bigger boat. So, be aware of that before accepting a tow from a fellow boater out on the water.
For a comprehensive list of rules, regulations, safety info, and classes, please visit the Arizona Game and Fish Department's website.
FEATURED LAKE HAVASU PROPERTY FOR SALE
Visit any of my Lake Havasu real estate sites below for more information on the Havasu market:
Liz Sells Lake Havasu
Homes for Sale in Havasu
Havasu Area Homes
Just Call Liz