Face it. Technology evolves almost daily. Just 10 years ago, flip phones ruled the roost. Today, everyone has a smartphone filled with tons of apps to make everyday life that much easier. Who knows what tomorrow brings! We also want this smart technology inside our Lake Havasu homes. In fact, buyers seek out smart homes when searching to purchase a property. So, it helps to include some of these features if you plan on putting your home on the market anytime soon.
Lake Havasu Buyers Seek Out Smart Homes
Doorbell Cameras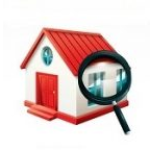 You may think that only millennials want smart home features in their Lake Havasu property. Not true. Gen X and even Baby Boomers appreciate what smart homes offer. Smart doorbell cameras interest home buyers of all ages. Ring and Google Nest are very popular and super easy to install. However, PC Mag's editors chose the August Doorbell Camera and Remo Bell S as their top picks. Eufy received high praise from PC Mag and Wire Cutter as well. Why the rise in popularity with doorbell cameras? For the older crowd, it may take them a little while to get to the door. The camera allows them to see whether they need to answer it (hello, grandkids) or not (bye-bye solicitor). For the younger crowd, it offers an extra sense of security. They can answer even if they're running around town doing their errands.
Alarm System
Doorbell cameras pair up nicely with smart alarm systems. Consumers' Advocate named SimpliSafe and ADT top of their list of smart alarm systems for your Havasu home. Vivint also hits a high note with consumer watchdog groups. Most smart alarm systems incorporate a combination of digital cameras with a monitoring system. Plus, they can be accessed via an app on your smartphone no matter where you in the world you may be at that moment.
Thermostat
Perhaps the easiest, most affordable, and most requested smart home feature is the thermostat. Best Advisor chose the Nest 3, ecobee3, and Honeywell Lyric T5 as their top three picks for the best smart thermostats in 2019. All three come with easy-to-install directions and work with Alexa systems. They learn your household's heating and cooling habits and adapt accordingly. In the triple-digit heat of the summer, you can remotely tell your thermostat to start cooling down your home a half hour before you get there. When no one's home, conserve energy by adjusting the temperature accordingly.
Other smart features like Energy Star appliances, smart light systems, and smart locks also appeal to home buyers. It all offers them a sense of security while they help the environment (energy efficient) and save some money to boot (cost-effective). If your home already includes these features, make sure to highlight them in all marketing materials. If you don't already have them installed, consider adding one or more right away. They help you save money while you market your Havasu home for sale. That's a win all the way around. Contact me at (928) 208-5184 or via email when you're ready to put your home on the market.
FEATURED LAKE HAVASU PROPERTY FOR SALE
Visit any of my Lake Havasu real estate sites below for more information on the Havasu market:
Liz Sells Lake Havasu
Homes for Sale in Havasu
Havasu Area Homes
Just Call Liz