Who says fireworks are only meant for the 4th of July and New Year's Eve?  They are used to celebrate anytime.  Sure, it's November.  But that doesn't mean a Lake Havasu community light show in the night sky shouldn't happen.  The Lake Havasu Desert Fireworks Shootout 2015 takes place at the Havasu 95 Speedway this weekend.  Everyone's invited to the pyrotechnical display.
What: Lake Havasu Desert Fireworks Shootout 2015
Where: Havasu 95 Speedway, SARA Park
When: Nov 13 & 14, 2015 6pm to 10pm
Cost: $5 to watch (kids 12 & under are free), Shooter's Fee – $60 in advance, $75 at the gate
Contact: Dave Glass, Round Eyes Fireworks (928) 706-8850 or via email
Lake Havasu Desert Fireworks Shootout 2015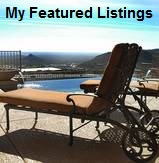 The miles of open land and clear desert skies provide the perfect backdrop for Lake Havasu Desert Fireworks Shootout 2015.  That must be why the Arizona Pyrotechnic Association sanctioned this event in Havasu.  The weatherman predicts cloudy weather during the day on Friday.  However, it is expected to break by the evening…just in time for fireworks!
Parking is free while admission to the Lake Havasu Desert Fireworks Shootout 2015 is $5 per person.  Kids ages 12 and under gain entrance for free.  Food and beverages will be sold on site as well.  Make sure you bring a blanket or lawn chairs with you so you can watch the display in comfort.  If you want to join in on the fun, you must be a member of the AZ Pyrotechnic Association.  That will cost you $60 if you sign up in advance or $75 if you wait until the evening of the shootout.  Professional fireworks will be available for purchase for APA members.  Contact Dave Glass at (928) 706-8850 for more information on how to sign up early.  For a complete list of membership rules, please visit the AZ Pyrotechni Association's Facebook page here.
Did you go to last year's shootout?  What did you think about it?  Please let me know in the comments below.
Featured Lake Havasu City Home

Liz Miller, Just Call Liz for Your Own Piece of the Lake Havasu Lifestyle
Visit any of my Lake Havasu real estate sites below for more information on the Havasu market:
Liz Sells Lake Havasu
Homes for Sale in Havasu
Havasu Area Homes
Just Call Liz
Live in Lake Havasu