What do I like most about our Lake Havasu lifestyle? The ability to play in the sun 300+ days of the year. While others across the country battle inclement weather (snow in April, Pennsylvania?), we enjoy temperatures in the mid-80's to low 90's. So nice! That's perfect weather for the Lake Havasu Desert Storm Poker Run 2018 this weekend.
What: Lake Havasu Desert Storm Poker Run 2018
Where: Main St/McCulloch Blvd, Lake Havasu State Park, Bridgewater Channel, Site 6, and Thompson Bay
When: April 18th to 21st
Admission: FREE for spectators
Contact: Christina Crane, Storm Poker Runs (623) 238-1330 or via email
Lake Havasu Desert Storm Poker Run 2018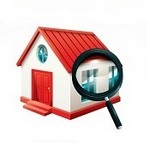 The Lake Havasu Desert Storm Poker Run 2018 festivities start off like they have every other year: with a huge party! Over 10,000 people filled downtown Havasu's Main Street for last year's Desert Storm Street Party. When this year's party happens tomorrow, even more might show up. Starting at 1 pm on April 18th, McCulloch Blvd will be shut down to automotive traffic between Riviera Blvd and Acoma. Participants in the poker run put their boats up for display all along the boulevard. Several vendors also set up shop, selling watercraft accessories, products, and safety equipment. Many of the local restaurants and bars offer poker run specials. It's a great time for everyone.
It's also your last chance to enter the Desert Storm Poker Run. Visit the Eye of the Storm at the street party between 4 pm and 9 pm on Thursday night. Don't forget your boat registration and insurance info. Sign up right then and there.
On Friday, April 19th, the Lake Havasu Desert Storm Poker Run 2018 really heats up. At 11 am, boats line up for the Parade of Power through Bridgewater Channel. Your best vantage points to watch the parade can be found along the Channel itself, at the London Bridge Resort, in the English Village, from the Nautical Beachfront Resort or at Rotary Beach. Then, competitors race to five separate stations around the lake to gather their cards. Best hand wins! All cards must be turned in between 5 pm and 8 pm at London Bridge Resort.
Desert Storm Shootout
The excitement doesn't stop after Lake Havasu Desert Storm Poker Run 2018 participants turn in their cards on Friday. Oh, no. On Saturday, the Shootout begins. Racers in several different divisions run a two-mile course for their chance at cash prizes. It's too late to register online for the shootout. But, if you're interested, you can sign up at the event beginning on April 19th. For more information about times, divisions, and registration, please visit the Desert Storm Shootout's operations page here.
Featured Lake Havasu City Home
Liz Miller, Just Call Liz for Your Own Piece of the Lake Havasu Lifestyle
Visit any of my Lake Havasu real estate sites below for more information on the Havasu market:
Liz Sells Lake Havasu
Homes for Sale in Havasu
Havasu Area Homes
Just Call Liz
Live in Lake Havasu