Right now, most of the country starts storing away their summer clothes and begins pulling out their winter wear. But not here in Havasu! We still enjoy shorts and sandals weather well into the autumn months. What kinds of outdoor Lake Havasu events do we get to celebrate during Fall 2018? A London Bridge Days Parade and the Chillin' & Swillin' Beer Festival!
Lake Havasu Events Fall 2018
What: London Bridge Days Parade
Where: Downtown Havasu (Main St, between Acoma & Capri)
When: Saturday, October 27th, 10 am to 12:30 pm
Admission: FREE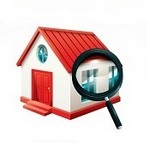 Every October, Lake Havasu celebrates its roots with several events, including the London Bridge Days Parade. This year, the parade takes place on Saturday, October 27th. While the parade starts at 10 am, you'll want to come early to scout out the best vantage point. Bring a lawn chair with you so you can watch in comfort. Automotive traffic will be shut down all along McCulloch Blvd for the event.
What: Lake Havasu Chillin' & Swillin' Beer Festival
Where: London Bridge Beach
When: Saturday, November 3rd, 1 pm to 5 pm
Admission: $25 in advance, $30 at the door, $10 for Designated Driver
Contact: Gina Gutierrez, Event Co-Ordinator, Chillin' & Swillin' (928) 486-7286 or via email
A cold beer in November? Gotta love that Lake Havasu lifestyle! If you like a good craft beer, you're going to love the Lake Havasu Chillin' & Swillin' Beer Festival. Guests get to choose between more than 40 different beers for the tasting. Since drinking on an empty stomach isn't recommended, there'll be plenty of great food to enjoy as well. And live music keeps everything festive. You must be at least 21 years of age to participate. Bring along lawn chairs and/or a blanket. No seating will be available. Purchase tickets ahead of time at Barley Bros, Mudshark, College St Brewhouse or The Office at a discount. They'll cost you a little more at the event. Designated Drivers get in for the low price of just $10. That's because they're very important to ensuring the safety of all festival guests.
Featured Lake Havasu City Property for Sale
Visit any of my Lake Havasu real estate sites below for more information on the Havasu market:
Liz Sells Lake Havasu
Homes for Sale in Havasu
Havasu Area Homes
Just Call Liz