To many people around the country, temperatures in the low to mid-90s feels like summer.  In our Havasu community, it signals that Autumn has begun.  To celebrate, the City hosts their Lake Havasu Fall Fun Fair 2016 this weekend at Rotary Park.
What: Lake Havasu Fall Fun Fair 2016
Where: Rotary Park Ball Fields
When: Saturday, October 15th, 3pm to 8pm
Admission: FREE
Contact: Sarah Ross, LHC Parks & Rec, (928) 453-8686 ext 4424 or via email
Lake Havasu Fall Fun Fair 2016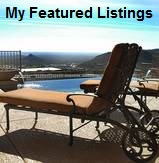 So, the leaves on our Havasu trees don't change color.  That doesn't mean we can't acknowledge a change in season.  The Lake Havasu Fall Fun Fair 2016 offers old fashioned family-friendly fun for all ages.  And you won't break the bank for the entertainment!  That's because admission is free.  The first 2000 kids that come to the fair receive a free bag of candy thanks to a generous donation by the Havasu Community Credit Union.  Each child must be accompanied by an adult.
Several vendor and information booths will be set up around the park for the Lake Havasu Fall Fun Fair 2016.  Try your hand at one of the fair games.  Tickets are just $0.25 each for a chance to win a prize.  Different games provide entertainment for a variety of age and skill levels.  When you get hungry, food vendors provide delicious treats for a fee.
Proceeds from the Lake Havasu Fall Fun Fair 2016 benefit local schools and non-profit organizations that service the youth in our community.  Vendors paid fees to set up booths at the fair.  Game ticket sales contribute to the proceeds as well.  So, come down to Rotary Park on Saturday for a fun afternoon with the family.  You'll be helping both your children and others in our community thrive.
Featured Lake Havasu City Home
Liz Miller, Just Call Liz for Your Own Piece of the Lake Havasu Lifestyle
Visit any of my Lake Havasu real estate sites below for more information on the Havasu market:
Liz Sells Lake Havasu
Homes for Sale in Havasu
Havasu Area Homes
Just Call Liz
Live in Lake Havasu