As temperatures start to climb, so does traffic on the lake. Once Memorial Day comes around, we'll see nonstop action on the water all summer long. Everyone wants a piece of the Lake Havasu lifestyle even if it's just for a few days at a time. But who wants to wait until then? Come out to Bridgewater Channel this weekend for the spring round of the Lake Havasu Freestyle PWC Championship 2019.
What: Lake Havasu Freestyle PWC Championship 2019 – Spring Round
Where: Bridgewater Channel
When: Saturday, May 11th, 1:30 pm to 9 pm
Admission: Free for spectators
Contact: Vaclav Zacek, PWC Freestyle USA (928) 412-2976 or via email
Lake Havasu Freestyle PWC Championship 2019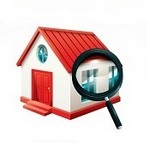 Watch daring feats of aquatic acrobatics and skill this weekend out on the lake. Freestyle competitors challenge each other with increasingly difficult moves. It's almost as if the rider and machine become one. Unlike flat out racing (which is also fun to watch), freestyle competitions bring out the athlete and artist in each rider. You'll quickly understand why Lake Havasu City has become one of the favorite spots to compete for freestyle athletes.
Beginning at 1:30 pm on Saturday, May 11th, competitors head out into the Channel. Each contestant takes two minutes to attempt their particular trick for that round. Judges look at technique, level of difficulty, the execution of each trick and how many tricks they perform in the time allowed. Winners will be announced at
Come early. Bring a chair or blanket for your comfort. Scout out a good viewing spot along the Bridgewater Channel. Root for your favorites at the USA Freestyle PWC Championship. Enjoy!
FEATURED LAKE HAVASU PROPERTY FOR SALE
Visit any of my Lake Havasu real estate sites below for more information on the Havasu market:
Liz Sells Lake Havasu
Homes for Sale in Havasu
Havasu Area Homes
Just Call Liz