The first major hurdle in buying a home is finding the right one.  Next, there's waiting for your offer to be accepted.  Then, you might stress over the appraisal.  Finally, you wait for the home inspection to pass.  So much stress!  These Lake Havasu home inspection no-nos help make this part of the home buying process a little easier.
Lake Havasu Home Inspection No-Nos
Price vs Experience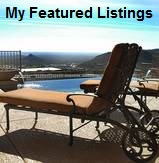 One of the first Lake Havasu home inspection no-nos involves procuring the inspector.  Your first instinct may be to choose the cheapest one you can find.  After all, you've already put so much money into the purchase of your property.  That's not always in your best interest.  Instead, look at their reputation and experience.  You want someone who utilizes the latest tools and technology as well.  Talk to friends and family about who they used for their inspection.  More likely than not, your Lake Havasu [email protected] can give you a reference or two for reliable inspectors in the area.
Disappearing Act
Another one of the Lake Havasu home inspection no-nos involves not being there for the actual inspection.  Unlike your appraisal, you are allowed to be present with a home inspection.  If it's possible, make sure you're there when the inspector is there.  This gives you a chance to discuss possible issues the inspector finds during their check.  Sometimes, something may sound like a big deal on an inspection report but can actually be easily remedied in real life.  It also gives you a chance to ask the inspector questions about things you may have seen yourself.
Pass/Fail Expectation
Inspections aren't like tests.  They don't end with a "pass" or "fail".  Instead, the Lake Havasu home inspection discusses the condition of the home.  Even with a newly constructed home, the inspector might find some areas of concern.  This doesn't mean you shouldn't buy the home.  They might just be areas to watch out for in the future.  This is why being present for the inspection is a good idea.  You can ask more in-depth questions on areas of possible concern.
Hovering
Finally, don't hover over the inspector during your Lake Havasu home inspection.  Allow them to go through their process on their own.  You can be on-site.  But, give them their space.  Interrupting their process may cause them to miss critical problems.  Save the questions for later.
Featured Lake Havasu City Home
Liz Miller, Just Call Liz for Your Own Piece of the Lake Havasu Lifestyle
Visit any of my Lake Havasu real estate sites below for more information on the Havasu market:
Liz Sells Lake Havasu
Homes for Sale in Havasu
Havasu Area Homes
Just Call Liz
Live in Lake Havasu