Havasu in the summertime means spending all day on the lake in 100F+ temperatures. But that's just part of the Lake Havasu lifestyle we know and love. How can you beat the heat? A trip to the Elks for a delicious Lake Havasu Ice cream Social 2019 should help.
What: Lake Havasu Ice Cream Social
Where: Lake Havasu Elks #2399 (3532 N McCulloch Blvd)
When: Sunday, August 18th, 12:30 pm to 4:30 pm
Admission: $8/person (ages 13+), $4/kid (ages 12 & under)
Contact: Lake Havasu Elks (928) 453-3557
We All Scream for Ice Cream!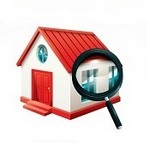 Last year, the Lake Havasu Elks Club hosted their very first ice cream social. People loved it so much that they decided to bring it back again this year. This Sunday, visit the Elks Club for all-you-can-eat ice cream, banana splits, sundaes, and root beer floats. Listen to music performed live by Art Michaud. Pick up your 50/50 tickets for a chance at some fabulous prizes. A few of their lucky guests win door prizes, too.
Elks Club Major Projects
Proceeds from the ice cream social benefit Elks Club Major Projects. This amazing philanthropic organization raises money for the Steele Children's Research Center. The staff at Steele work tirelessly to find better treatment options as well as cures for dozens of different childhood diseases. The Elks also provide a youth camp every May through October at Workman Creek. So, not only do you get to enjoy a break from the heat with a delicious treat, but you also support a fantastic organization that helps our children. That's some ice cream you don't have to feel guilty about indulging in!
FEATURED LAKE HAVASU PROPERTY FOR SALE
Visit any of my Lake Havasu real estate sites below for more information on the Havasu market:
Liz Sells Lake Havasu
Homes for Sale in Havasu
Havasu Area Homes
Just Call Liz