The United States turns 240 on Monday.  Our Lake Havasu community won't let it pass by without a big celebration.  One heck of a Lake Havasu July 4th 2016 fireworks show is scheduled for Monday night.  The toughest decision you'll have to make is where to watch it.
Lake Havasu July 4th 2016 Fireworks Show
This Monday, the skies above provide the most desirable Lake Havasu real estate.  That's because they will be lit up with brilliant pyrotechnical displays.  The only sounds you'll be hearing aside from the patriotic music will be "ooh"  and "aah".
Where: Nautical Beachfront Resort
When: 7pm to 11pm
Cost: $59/adult, $35/child (ages 12 & under)
Contact: Nautical Beachfront Resort (928) 855-2141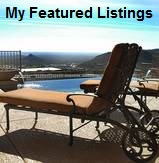 These guys know how to throw a party!  Feast on tri-tip or chicken, potato salad, baked beans, delicious corn on the cob, coleslaw and ice cold watermelon.  Top it off with something from the brownie and shortcake bar or a piece of hot peach cobbler and a dollop of whipped cream.  Then, sit back and relax as the skies over our Lake Havasu homes light up with the best fireworks display around.  Tickets for this front row look at the fireworks are extremely limited.  Reserve yours today!
Where: Thompson Bay
When: Approximately 9pm
Admission: FREE
Contact: Lake Havasu Convention & Visitors Bureau (928) 453-3444 or via email
Not up for spending big bucks at the Nautical Beachfront Resort?  Whether you spend the day on the water or have hang time with your friends and family, it's time to head to the Thompson Bay area after dark.  Rotary Park, London Bridge Beach and from your boat in the Thompson Bay itself offer optimum viewing.
You can have your backyard BBQ and still have time for fireworks later.  Pick your location to watch the Lake Havasu July 4th 2016 fireworks show from.  Then, pack up your loved ones, bring some refreshments and giggle like a school kid while watching the light display.  Happy Birthday, America!
Featured Lake Havasu City Home
Liz Miller, Just Call Liz for Your Own Piece of the Lake Havasu Lifestyle
Visit any of my Lake Havasu real estate sites below for more information on the Havasu market:
Liz Sells Lake Havasu
Homes for Sale in Havasu
Havasu Area Homes
Just Call Liz
Live in Lake Havasu