This Monday is Labor Day.  Our Lake Havasu community will swell up even bigger than normal.  That is because people from all over the country want to dip their toes in our warm lake waters before summer ends.  I thought that this would be the perfect time to impart some Lake Havasu Labor Day 2015 Water Safety Tips courtesy of AZ Central.com.
Lake Havasu Labor Day 2015 Water Safety Tips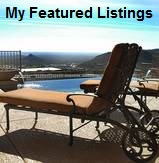 Life Jackets – One of the most important Lake Havasu Labor Day 2015 Water Safety Tips I can give you is wear a life jacket.  It doesn't matter how great of a swimmer you are, you should always wear one.  If something happens and your boat tips over, you may get bumped on the head.  Your life jacket will make sure you get back up to the surface of the water, even if you're unconscious.  And make sure that it fits properly.  It is the law that you must have one life jacket per person per boat.  The life jackets must be the appropriate size for everyone on board.
Alcohol and Boating Do Not Mix – Yes, you can get a DUI while driving a boat.  And rest assured knowing that the cops are on the lookout during busy times like Labor Day weekend.  The Coast Guard says that 1/3 of all fatalities in a boat have involved alcohol in some way.  If you are drinking, make sure you have a designated driver for your boat.  It is better to be safe than sorry.
Be a Safe Swimmer/Operator – Another one of the very important Lake Havasu Labor Day 2015 Water Safety Tips is to be a safe swimmer/operator.  It is ideal that everyone on your boat know how to swim.  If they aren't a strong swimmer, make sure they always wear a life jacket.  When towing someone on water skis or a water toy behind your boat, you must have a flag on board.  When the skier or rider goes down into the water, you must wave the flag high in the air so that other boaters in the area know to be cautious.  Again, alcohol and boating do not mix.
Obey the Lake's Laws – Lake Havasu is part of a federal waterway.  Therefore, guests must operate under the US Coast Guard's rules and regulations.  Since the lake straddles the Arizona/California border, you may run into two separate laws.  For example, a 12 year old can operate a personal watercraft on their own in Arizona.  However, California requires you to be 16.  If you are registered in Arizona and are on the Arizona side of the lake, you will be fine with a 12-15 year old operator.  On the California side, you might get a ticket.  Know the laws before you head out on the lake.
These are but a few of the Lake Havasu Labor Day 2015 Water Safety Tips I have for you.  Contact the Lake Havasu Visitor's Center to find out more about the laws of the lake.  What do you do during Labor Day weekend in Lake Havasu?  Do you head out early on the lake or avoid it altogether?  Let me know in the comments below.
Featured Lake Havasu City Home
 
Liz Miller, Just Call Liz for Your Own Piece of the Lake Havasu Lifestyle
Visit any of my Lake Havasu real estate sites below for more information on the Havasu market:
Liz Sells Lake Havasu
Homes for Sale in Havasu
Havasu Area Homes
Just Call Liz
Live in Lake Havasu