With Memorial Day weekend coming up in just over a week, we should start seeing more traffic on our lake. Gorgeous weather and temperatures in the '80s and '90s make events like last weekend's Freestyle PWC Championships and last month's Tee Up for Cancer golf tournament a possibility any time of year. According to the April 2019 Lake Havasu Market Report, year-over-year sales, prices, and inventory all increased. However, prices dropped off slightly from March 2019's median sale price.
April 2019 Lake Havasu Market Report
Lake Havasu Market Report – April 2019 Sales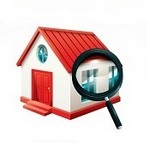 According to Flex MLS (Lake Havasu's Multiple Listing Service), a total of 223 homes were sold in Lake Havasu City last month. That's just a hair above the 222 sold in April 2018. It's slightly more than the 217 sold in March 2019. Havasu's pending sales stayed exactly the same (253 in April 2018 and 2019).
Lake Havasu Market Report – April 2019 Prices
Year-over-year sale prices continued their upward trajectory. While buyers paid a median sale price of $255,000 in April 2018, prices rose 5.84% to $269,900 last month. However, that's a 3.4% decrease from the $279,000 paid in March 2019.
Lake Havasu Market Report – April 2019 Inventory
Inventory dipped slightly from March 2019's level (4.72 months to 4.53 months). But, it still showed a 28.33% increase from the 3.53 reported back in April 2018. New listings saw a 4.7% bump from last year (from 254 in April 2018 to 266 last month). Active listings experienced a bigger increase (from 764 in last April to 865 last month). More inventory makes it a little easier for buyers to find the home of their dreams. Median days on market remained steady at 38.
What Buyers Need to Know
Bankrate.com shows the current mortgage interest rate for a 30-year fixed-rate loan to be 4.25%. That's the lowest it's been since the end of March. While there was some talk that rates would climb to 5% and beyond last year, that doesn't appear to be the case at this time. The Federal Reserve expects to keep its benchmark interest rate at its current 2.25-2.5% range for the foreseeable future. If you're in the market for a new Havasu home, contact me at (928) 208-5184. I'd love to help you claim your own piece of the Lake Havasu lifestyle for yourself.
FEATURED LAKE HAVASU PROPERTY FOR SALE
Visit any of my Lake Havasu real estate sites below for more information on the Havasu market:
Liz Sells Lake Havasu
Homes for Sale in Havasu
Havasu Area Homes
Just Call Liz