Who's getting ready for Thanksgiving? It's only two weeks away. Then, less than a month after that…Christmas! It seems as if the years go faster and faster the older I get. The stats for the Lake Havasu Market Report for October 2019 are in. For the second month in a row, prices and sales both went up. Meanwhile, inventory remained relatively unchanged. How might this affect our local market? Read on to find out.
October 2019 Lake Havasu Market Report
October 2019 Sales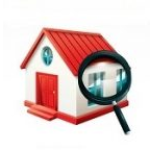 Looks like sales went up for the second month in a row. Flex MLS reported that 184 homes were sold in Lake Havasu City in October 2019. That's 4% higher than the 177 sold at the same time last year. It also marks an 8.9% increase from September 2019's 169. May remains the highest month for sales with a total of 256. Pending sales rocketed up 24.7%, from 174 in October 2018 to 217 last month. That's also 14.8% higher than September's 189.
October 2019 Prices
It should come as no surprise when I tell you that prices continue their upward trajectory. In October of last year, buyers paid a median sale price of $257,400 for their Lake Havasu home. That rose 10.73% in October 2019 when buyers paid a median of $285,013. However, it's the second month in a row that the median sale price actually decreased from the previous month. August's $299,394 median sale price remains the highest of 2019 so far.
October 2019 Inventory
Year-over-year inventory levels remained almost unchanged. In October 2018, they showed 3.63 months of available inventory on hand. Last month, that rose slightly to 3.68 months. That's a touch more than the 3.68 months reported in September 2019. This indicates that the market remains in the seller's court right now. Even so, March's 4.72 months of inventory remains the highest we've seen this year so far. The median days a Havasu home stayed on the market before going under contract rose from 20 last year to 28 last month. That's less than half of the national average in October (66 days, according to Realtor.com).
What Buyers Need to Know
The Federal Reserve cut interest rates for a third time at the end of October. This brought the Federal Reserve benchmark interest rate down to 1.5% to 1.75%. Federal Reserve Chairman Jerome Powell told the press that this rate should hold steady for the time being. Of course, that all depends upon several factors such as unemployment rates holding steady at record lows, how the trade market fares and the growth of other foreign economies. If any of these change dramatically, Mr. Powell stated that the Federal Reserve would respond accordingly. For the Havasu home buyer, Wells Fargo reports a 3.75% interest rate for a 30-year fixed-rate mortgage. A 15-year fixed-rate loan comes in at 3%. That means a higher monthly payment but thousands less in interest at half of the term of a 30-year loan. Something to definitely consider. Whether you're a buyer looking to take advantage of low-interest rates or a seller wanting to cash in some of their equity in a seller's market, send me an email or call me directly at (928) 208-5184 today.  I can help you start your Lake Havasu real estate journey as soon as you contact me.
FEATURED LAKE HAVASU PROPERTY FOR SALE
Visit any of my Lake Havasu real estate sites below for more information on the Havasu market:
Liz Sells Lake Havasu
Homes for Sale in Havasu
Havasu Area Homes
Just Call Liz