Have you made plans for this weekend yet?  The weatherman predicts temperatures in the upper 80's here in our Havasu community.  It's pretty easy to see why there is some Lake Havasu outdoor fun for everyone this weekend.  So many things to choose from.  So little time to do them in.  Such a nice problem to have!
Lake Havasu Outdoor Fun for Everyone
What: Monster Bash Charity Poker Run
Where: Nautical Beachfront Resort (1000 McCulloch Blvd)
When: Oct 16 & 17
Cost: $250 per entry
Contact: Jim Nichols, Lake Racer LLC (602) 578-5975 or via email
The Lake Havasu outdoor fun for everyone starts off with a poker run, naturally.  On Friday and Saturday, the Nautical Beachfront Resort plays host to this fun Monster Bash.  Stop in at Black Meadow Landing, Crazy Horse Station, Havasu Landing, Havasu Springs and Thompson Bay to pick up your cards to make the best poker hand possible.  You could win fun prizes.  A portion of the proceeds will benefit the Lake Havasu Food Bank.  For more info, please visit the Lake Racer website here.
What: National Bass West Open Tournament
Where: Lake Havasu State Park Lot 4
When: Oct 16 & 17
Cost: $170 Registration fee (+ $35 membership fee)
Contact: Lynne Peterson, National Bass West (760) 497-8238 or via email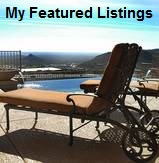 Cast a line.  Win a prize.  National Bass West drops anchor here at the lake on Friday and Saturday.  Each competing team must be have at least one person who is 18 years old or older to be eligible.  You must be a member of National Bass West, as well.  You can sign up to be a member when you register for the tournament.  Visit Angler's Pro Shop in Havasu or sign up on the day of the tournament.  For more info, please visit the National Bass West website here.
What: Breast Cancer Awareness Walk/Run & Health Fair
Where: Aquatic Center
When: October 17th 7:30am to 12pm
Cost: $30 pre-registration/$40 on day of for the walk, free for the Health Fair
Contact: Janelle or Joni, Havasu Community Health (928) 855-5000 or via email
Join in on the Breast Cancer Awareness walk.  It will start off at the Aquatic Center, head over to the English Village and then make its way back to the Aquatic Center.  Stay on at the center afterwards for the Health Fair.  Get a free health care screening.  Watch the live fitness demonstrations.  Get valuable, helpful information.  Even take care of your flu vaccinations here!
What: Duck Derby
Where: Under London Bridge
When: October 17 10am to 2pm
Contact: Patty Gilmore, Western Arizona Humane Society (928) 855-5083 or via email
More Lake Havasu outdoor fun includes a fun Duck Derby under the bridge.  Wrangle yourself up a duck there, cowboy…er duck dude(?).  Proceeds benefit the Western Arizona Humane Society.
What: 2015 Fall Fun Fair
Where: Rotary Park Ball Fields
When: October 17 3pm to 8pm
Cost: Free admission, $0.25/game ticket
Contact: Janice Brown, Parks & Rec (928) 453-8686 x35 or via email
The Lake Havasu outdoor fun continues at Rotary Park.  Bring the entire family down for games, food, vendor booths and more.
What: Havasu Zombie Pub Crawl
Where: Downtown McCulloch Blvd
When: October 17 7pm to 2am
Admission: FREE
Contact: Zombie Crawl email
End the Lake Havasu outdoor fun this weekend with a Havasu Zombie Pub Crawl.  Wear your zombie best and head out to Main St.  Get the whole family involved.  The streets will be lined with zombie families.  It's fun for the entire family to enjoy.  For more info, please visit the Havasu Zombie Crawl website here.
Tired of staying in?  Grab the family and enjoy some real Lake Havasu outdoor fun this weekend.  The hardest choice you'll have to make is which event to do first!
Featured Lake Havasu City Home

Liz Miller, Just Call Liz for Your Own Piece of the Lake Havasu Lifestyle
Visit any of my Lake Havasu real estate sites below for more information on the Havasu market:
Liz Sells Lake Havasu
Homes for Sale in Havasu
Havasu Area Homes
Just Call Liz
Live in Lake Havasu