Remember back when rock-n-roll was king?  Our Lake Havasu community brings the '50s back.  All the cool cats bring their rockin' chicks to the Lake Havasu Rockabilly Reunion 2017 later this month.  You're not going to want to miss it!
What: Lake Havasu Rockabilly Reunion 2017
Where: Lake Havasu State Park Lot 4
When: February 17th to 19th, 12pm to 10pm Fri, 10am to 10pm Sat, 10am to 8pm Sun
Admission: $12-$45
Contact: Kennie Cuppetelli, Events All Around (928) 846-0335 or via email
Lake Havasu Rockabilly Reunion 2017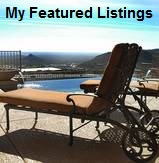 Beginning at noon on February 17th, the Lake Havasu Rockabilly Reunion 2017 takes you back in time to when Elvis ruled the airwaves.  Men…slick back your hair and roll up those shirt sleeves.  Ladies…break out the red lipstick and your best pin-up style.  Over 150 vendors sell the finest in vintage rockabilly swag.  Come see 800+ classic cars and motorcycles on-site.  Food vendors keep your belly full.  Adults might opt to visit the beer garden to quench their thirst.
Nothing says Lake Havasu Rockabilly Reunion 2017 like a pin-up contest.  One of the most popular events of the reunion, ladies of all ages are invited to participate.  Ladies compete for the title of Ms. Rockabilly or Ms. Psychobilly.  First prize for each is $700.  Second place pays $400 while third receives $200.  Everyone in the top 10 will also get a nice little goodie bag.  Registration costs just $65 each.  For more info, please send an email to [email protected].
Fashion is only one of the elements that defines the rockabilly culture.  Music is the other.  So many bands are scheduled to perform that they warranted a second stage.  Cash'd Out performs Johnny Cash's hits.  The Booze Bombs, The Thirsty Crows, Drive-In Romeos and Mainliner (a Social Distortion tribute band) join two dozen other bands on two separate stages over three days to perform live just for you!
Lake Havasu Rockabilly Reunion 2017 Ticket Prices
Tickets for the Lake Havasu Rockabilly Reunion 2017 vary in price.  Pre-sale offers the best deal.  A 3-day pass runs $30 + $2 service fee.  You can purchase a one day pass for $12 + $1 service fee.  Kids ages 10 and under are absolutely free.  Get your tickets online ahead of time by visiting the Lake Havasu Rockabilly Reunion website here.  If you wait until the day of the event, it will cost you $15 for a one day pass and $45 for the 3-day pass.
Featured Lake Havasu City Home
Liz Miller, Just Call Liz for Your Own Piece of the Lake Havasu Lifestyle
Visit any of my Lake Havasu real estate sites below for more information on the Havasu market:
Liz Sells Lake Havasu
Homes for Sale in Havasu
Havasu Area Homes
Just Call Liz
Live in Lake Havasu