The Lake Havasu lifestyle is envied by millions of people around the world.  That's why our population swells with tourists in the summer and snow birds in the winter.  Over 300 days of sunshine each year translates to hours of fun above, below and on the lake.  However, the water isn't the only recreational outlet for nature lovers.  In fact, Part Catalog recently named Lake Havasu the top off roading spot in Arizona.
Lake Havasu the Top Off Roading Spot in Arizona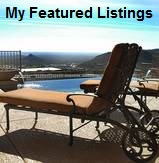 Last weekend, we played host to the 2016 Havasu Sand, Water and RV Expo.  So, the announcement that Lake Havasu was named the top off roading spot in Arizona should come as no surprise to anyone who lives here.  Over 500,000 acres of prime, vacant BLM (Bureau of Land Management) land surrounds our fair city.  That's thousands of acres of playground for ATVs, dune buggies, Jeeps, dirt bikes and other off road vehicles.  The BLM maintains approximately 3800 miles of trails around Lake Havasu City every year.
Part Catalog, a car and truck parts and accessory company located in Texas, conducted a survey of over 12,000 people to find where they liked to play.  Far and away, people named Lake Havasu as their favorite.  This marks the first time that Havasu made it onto the company's list since its began surveying in 2014.  Could this mean that word is getting out about our bountiful recreational choices?  I think so!
Hearing that Lake Havasu was named the top off roading spot in Arizona doesn't surprise me one bit.  When you partner the desert land with the activities on the lake, I can think of no better place to live than Lake Havasu City.
Featured Lake Havasu City Home
Liz Miller, Just Call Liz for Your Own Piece of the Lake Havasu Lifestyle
Visit any of my Lake Havasu real estate sites below for more information on the Havasu market:
Liz Sells Lake Havasu
Homes for Sale in Havasu
Havasu Area Homes
Just Call Liz
Live in Lake Havasu