The boating season is upon us.  Truth be told, it's always boating season when you live the Lake Havasu lifestyle.  With 300+ days of sunshine, the lake beckons just about every day of the year.  In just 10 days, the Lake Havasu UltraFest 2017 Summer Boat Party comes to Rotary Park.  Anyone who enjoys fun at the beach needs to make this part of their Father's Day weekend plans.
What: Lake Havasu UltraFest 2017
Where: Rotary Park (1400 S Smoketree Ave)
When: June 17th 9am to 9:30pm
Admission: $80/boat (2 people), $25 for each additional person, FREE for spectators
Contact: Ultra Boats (928) 855-7946 or via email
Lake Havasu UltraFest 2017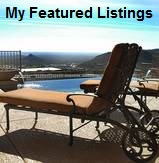 While Ultra Boats may be hosting the Lake Havasu UltraFest 2017, they welcome everyone to join in on the fun.  For Ultra owners, the festivities begin on Friday, June 16th with check-in at Ultra's Old English Village store.  On Saturday, Ultra owners meet at Rotary Beach for a 9am rundown of the day's events.  A group photo will be taken on the north side of London Bridge at 10am.  A parade through the Channel follows.  At 10:45am, the Ultra Selfie Photo Hunt begins.  The particulars of this will be explained at the 9am meeting.  So, don't miss that!
At 11am, the Lake Havasu UltraFest 2017 beach party begins.  Watch Metal Mulisha perform daring motocross tricks.  If you miss their 11am show, they'll be back at 2pm and 5pm.  Play cornhole, beverage pong (like beer pong without the alcohol) as well as other amusing beach games.  Listen to live music all day long.  Have you ever thought about taking up paddelboarding?  Watch live demos to see if this might be something you'd like to pursue.  There'll even be an on-land poker run.  Food and merchandise vendors set up shop all around the park.
Lake Havasu UltraFest 2017 Exclusive for Participants
Participants in the Lake Havasu UltraFest 2017 receive a catered dinner at the beach from 5:30pm to 7:30pm.  After dinner, prizes will be raffled off.  Then, awards get handed out to the day's winners.  Finally, the evening finishes with a concert by CrossCut followed by a beautiful fireworks display overhead.  So, contact Ultra Boats today to get your tickets for the Lake Havasu UltraFest 2017.
Featured Lake Havasu City Home
Liz Miller, Just Call Liz for Your Own Piece of the Lake Havasu Lifestyle
Visit any of my Lake Havasu real estate sites below for more information on the Havasu market:
Liz Sells Lake Havasu
Homes for Sale in Havasu
Havasu Area Homes
Just Call Liz
Live in Lake Havasu