As you know, our Lake Havasu community was built around the lake lifestyle.  When it comes down to it, the lake tends to be the biggest focus of events in our city.  Temperatures are still in the triple digits and it's almost October.  It makes sense that people will be heading down to the lake to cool off.  Luckily, there's going to be a Lake Havasu watersports fiesta going on this weekend.  That's because both the Lucas Oil Drag Boat Races and the IJSBA World Finals are going to be going on!
Lake Havasu Watersports Fiesta
What: Lucas Oil Drag Boat Races
Where: Rotary Community Park
When: October 2nd to 4th
Cost: $10 Fri, $25 Sat, $20 Sun, $50/weekend, Teens $5 discount, Pre-Teen free w/paid adult
Contact: Franki Buckman, Lucas Oil (602) 300-5422 or via email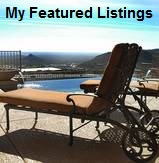 The Lake Havasu watersports fiesta kicks off with a Friday Night Fanfest.  From 6pm to 9pm, the public is welcome to a meet and greet with the competitors on McCulloch Blvd.  See the boats that will be competing over the weekend.  Talk to the drivers.  Have a beer (must be 21 or older with a valid photo ID).  Pick up some fantastic merchandise at one of the vendor booths.  McCulloch Blvd will be closed to automobile traffic during this time from Smoketree to Mulberry.  Free parking is available on Mesquite and Swanson.
The best place to watch the races on Saturday and Sunday is at Rotary Park.  Make sure you bring a chair and/or blanket so you can be comfortable.  Activities are scheduled to keep guests entertained between races.  There will also be several vendor booths (including food and beer) set up around the park for your convenience.  Coolers are not permitted in the park itself.  Contact Franki Buckman for tickets.
What: IJSBA World Finals 2015
Where: Crazy Horse Campgrounds
When: Oct 3-11
Admission: FREE for spectators
Contact: Jim Russell, IJSBA (928) 764-2210 ext 615 or via email
The Lake Havasu watersports fiesta continues with the week long IJSBA World Finals.  This is an invitation only race.  That means that only the best of the best from around the world will be competing for the World Finals trophy.  Cheer on the competitors to victory from the sidelines.  The always popular Pro Free-Style Expo takes place next Saturday on October 10th in the Bridgewater Channel.  Watch the Parade of Nations as they go under the London Bridge on October 7th.  For a complete list of events and their times, please visit the IJSBA website here.
See?  What did I tell you?  There's going to be a Lake Havasu watersports fiesta happening all weekend long.  That's just one of the reasons that  I love the Lake Havasu lifestyle so much.  What event are you looking forward to the most?  Let me know in the comments below.
Featured Lake Havasu City Home

Liz Miller, Just Call Liz for Your Own Piece of the Lake Havasu Lifestyle
Visit any of my Lake Havasu real estate sites below for more information on the Havasu market:
Liz Sells Lake Havasu
Homes for Sale in Havasu
Havasu Area Homes
Just Call Liz
Live in Lake Havasu