Technically, summer ends in 10 days. However, with 300+ days of sunshine, it feels like summer almost year-round here. That's one of the advantages of the Lake Havasu lifestyle. In fact, even in mid-September, our highs run into the triple digits. If you need a break from the heat, head over to the Mohave County Fair 2018 in Kingman this weekend. Located about an hour's drive north of Havasu, Kingman's temperatures run about 10-15 degrees cooler than Lake Havasu. That makes it a little easier to enjoy the outdoor fun at the fair.
What: Mohave County Fair 2018
Where: Mohave County Fairgrounds (2600 Fairgrounds Blvd, Kingman, AZ)
When: Sept 13th, 10 am to 9 pm, Sept 14th &o 15th, 10 am to 10 pm, Sept 16th, 10 am to 5 pm
Cost: $4-$7, Parking $3
Contact: Mohave County Fairgrounds (928) 753-2636 or via email
Mohave County Fair 2018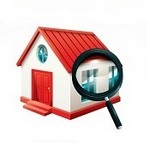 At the Mohave County Fair 2018, everyone will find something fun to see and do. Visit dozens of craft and animal exhibits on-site. Food and product vendors sell their wares at the fair, too. Play some of the fairway games and you just might win a prize. Of course, a fair isn't a fair without carnival rides, right? Those open for business at 4 pm on Thursday and Friday, and noon on Saturday and Sunday.
In addition, guests enjoy live entertainment, such as an animal costume parade on opening day, fire eaters, trick ropers, contortionists, clowns, jugglers, magicians and so much more! Listen to George Johnson, the singing DJ in the food court. See stilt walkers roaming the grounds. Listen to awesome live musical performers. There's something new every single day.
Tickets for the Mohave County Fair 2018
Admission to the Mohave County Fair 2018 costs $7 per adult (ages 12+) and $4 for kids (ages 4 to 11), seniors (62+) and veterans or active military members on Thursday through Saturday. On Sunday, tickets cost just $5 per adult and $2 for kids, seniors and veterans/active military members. Children ages three and under get in for free every single day. Parking costs just $3 per vehicle each day. Tickets for the carnival rides must be purchased separately.
Featured Lake Havasu City Property for Sale
Liz Miller, Just Call Liz for Your Own Piece of the Lake Havasu Lifestyle
Visit any of my Lake Havasu real estate sites below for more information on the Havasu market:
Liz Sells Lake Havasu
Homes for Sale in Havasu
Havasu Area Homes
Just Call Liz