🎵Oh, the weather outside is delightful. While the rest of the country looks frightful. If it's fun that you're looking to make. Hit the lake, hit the lake, hit the lake.🎵 With Blowsion World Finals in full effect on Lake Havasu this week, it's time to focus on the next great water-related celebration: the Monster Storm Poker Run 2018!
What: Monster Storm Poker Run 2018
Where: London Bridge Resort (1477 Queens Bay)
When: October 12th & 13th
Cost: $350/2-person team if registered by October 5th, $400/team thereafter, $60/additional crew member
Contact: Event Co-ordinators Christina Crane (623) 238-1330 or via email & Jimmy Nichols (302) 739-4739 or via email
Monster Storm Poker Run 2018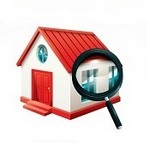 Organizers want to make Monster Storm Poker Run 2018 the biggest and baddest event of the season in Lake Havasu City. Participants are encouraged to dress up in costume for the run. Judges award prizes to individuals and teams with the best costumes of the event.
After the welcome party on the Martini Bay patio at the London Bridge Resort on Friday night, drivers must meet at the resort's lower backyard for a mandatory meeting at 8:30 am on Saturday. Then, they head out to each of the five poker run card stations located around the lake (Havasu Springs, Steamboat Cove, Chemehuevi, Havasupai Station, and Thompson Bay). Collect one card from each station. Then, bring your hand back to the London Bridge Resort. Top hands win cash prizes. All hands must be turned in no later than 5:30 pm to be considered for a prize.
From 3 pm to 5 pm, participants in the Monster Storm Poker Run 2018 and their fans are welcome to join the Monster Storm Pool Party at Kokomo. At 7 pm, the festivities head over to the conference center for the Costume Bash and awards banquet. Party well into the evening in all your costumed glory.
Monster Storm Poker Run 2018 Registration
You have just two more days to take advantage of the lower registration fee. Register for the Monster Storm Poker Run 2018 online right now at the discounted price of $350 per two-person team. After October 5th, the price goes up to $400 per team. Additional crew members can join your team (all sharing one boat) for just $60 per person. Make it a family affair by bringing the kids aboard. All child crew members under 13 years old cost just $25 each. Of course, they must be accompanied by a paying adult. Additional poker hands are available for $20 each.
Where else in the United States is it warm enough to play out on the water in October? That's one of the reasons the Lake Havasu lifestyle is so great! Sign up for a stab at cash prizes and guaranteed fun at the Monster Storm Poker Run 2018.
Featured Lake Havasu City Property for Sale
Visit any of my Lake Havasu real estate sites below for more information on the Havasu market:
Liz Sells Lake Havasu
Homes for Sale in Havasu
Havasu Area Homes
Just Call Liz