With advancements in modern medicine, people tend to live longer than ever before. Our Lake Havasu lifestyle lends itself to happy healthy living well into someone's retirement years. Rising health care costs make a dedicated "retirement home" impossible for many Americans. Therefore, more and more people move their aging parents in with them so that they can care for them themselves. We're seeing more instances of multi-generational living in Lake Havasu. Are you planning on bringing your parents into your household on a permanent basis? Follow these guidelines to help make this transition easier for your loved ones and yourself.
Multi-Generational Living in Lake Havasu
Safety First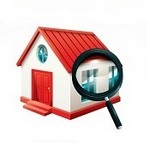 As we age, moving around becomes more difficult. Some things that we used to take for granted (like that one step up to get into the front or garage door, for example) start to feel like monumental tasks. If your main entries include steps of any kind, you may want to install a ramp for easier access. A main floor guest suite is imperative for multi-generational living in Lake Havasu. Do you live in a two or three-story home? Are all your bedrooms on the second floor or higher? Consider converting one of the rooms downstairs into a bedroom.
Next, make sure an age-friendly bathroom is situated close to your elderly parents' bedroom. In the bathroom, lower sinks and higher toilets assist our less ambulatory relatives with their daily toiletry needs. Also, install handrails and a shower chair in the tub or shower area.
Then, add more lighting wherever possible. It gets harder to see as we get older. Panic may set in without sufficient lighting. Also, make things easily accessible for seniors in the kitchen and closets. Reaching may be troublesome. Keeping things at shoulder length or below makes it less difficult and painful to access. Finally, clear out the clutter. Avoid tripping hazards like loose rugs and cords. Allow plenty of room for your parents to move about, especially if they use walkers or wheelchairs.
Privacy and Independence are Good for the Soul
Studies show that a busy mind keeps the body healthy. With multi-generational living in Lake Havasu, that could mean spending time at the lake with the family or taking daily walks. The Lake Havasu Senior Center offers many senior-centered activities like card games, ping-pong, yoga, bridge, square dancing, and exercise classes. They even serve lunch there for a nominal fee. Look into low-cost transportation so that your parents can come and go as they please when you're unavailable. If possible, give your elderly parent a direct entry and exit from their bedroom to the outside. This increases their sense of independence and separate space.
Benefits of Multi-Generational Living in Lake Havasu
One of the biggest benefits of having more than one generation under one roof is the availability of more interaction between grandparents and grandchildren. Children help seniors keep their minds and bodies active. And kids benefit from the patience and wisdom that grandparents provide. It also sets a great example for your children to see how we should treat our elderly relatives. This instills a sense of humanity and caring you can't teach anywhere else.
We're seeing more instances of multi-generational living in Lake Havasu City. I think it's a great thing. If you need a bigger home to accomplish this goal, please contact me. I'd be happy to show you everything the Lake Havasu real estate market has to offer.
Featured Lake Havasu City Home
Visit any of my Lake Havasu real estate sites below for more information on the Havasu market:
Liz Sells Lake Havasu
Homes for Sale in Havasu
Havasu Area Homes
Just Call Liz
Live in Lake Havasu