Our Lake Havasu community just received some exciting news.  There is a new Havasu English Village hotel in the works.  Charlie Cassens, LHC City Manager, announced at a City Council meeting yesterday that ground will be broken next week on a new 123-room high end hotel.  Which high end hospitality company will operate it has yet to be determined.  However, the names Hilton, Starwood Resorts and Marriott have been rumored to be the companies the current owners of the land (Virtual Realty Enterprises) are speaking with.
New Havasu English Village Hotel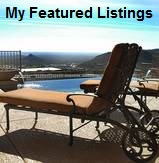 What does a new Havasu English Village hotel mean for Lake Havasu City?  At the very least, it means 150 new construction jobs, with approximately 93 full and part-time jobs once the hotel is up and running.  The new hotel is expected to be six stories high.  The 110,000 square foot structure will include a bar, a restaurant and a 3500 square foot event/meeting space.  This is perfect for large groups coming in to town for conferences, tournaments, etc, who wish to all be in one location.
One thing the new Havasu English Village hotel will not be is a replacement for the entire English Village.  Current businesses as well as the English pub and the fountain are expected to stay.  Public areas will continue to be maintained by the City.  The goal is to keep the quaintness of what Mr. McCulloch created back in 1971 while upgrading it for today's crowd.  The older buildings that many residents considered an "eyesore" will be gone.  The English Village is expected to continue to complement one of our City's most distinguished landmarks: the London Bridge.
The new Havasu English Village hotel is scheduled to open sometime in the middle of 2017 at a cost of approximately $17 million.  What do you think of this change?  Are you for it or against it?  Why?  Please leave your thoughts in the comments below.
Featured Lake Havasu City Home
Liz Miller, Just Call Liz for Your Own Piece of the Lake Havasu Lifestyle
Visit any of my Lake Havasu real estate sites below for more information on the Havasu market:
Liz Sells Lake Havasu
Homes for Sale in Havasu
Havasu Area Homes
Just Call Liz
Live in Lake Havasu
*Photo courtesy GoLakeHavasu.com