Our Lake Havasu community always appealed to the "outdoorsy" types.  However, the over 55 crowd helped our Lake Havasu economy along in its early days.  Our mild winters act as a beacon for those wishing to get away from freezing temperatures.  To acknowledge their influence on our City's evolution, Havasu 95 Speedway offers Snowbird Appreciation Night.
What: Snowbird Appreciation Night
Where: Havasu 95 Speedway
When: Sat, Jan 21st, 2017, Gates open at 12pm, Racing Starts at 2pm
Admission: $12/Adults, $10/Seniors, Military & Handicapped, $6/Child 6-16, FREE/Kids Under 6
Contact: Shelly Keirns, Havasu 95 Speedway (928) 230-5215 or via email
Snowbird Appreciation Night at Havasu 95 Speedway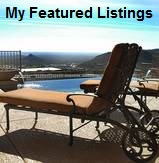 If you went to the Waterless Boat Races at Havasu 95 Speedway last weekend, then you know how much fun the speedway can be.  Auto racing appeals to all ages.  However, on Snowbird Appreciation Night, our 55+ crowd gets to enjoy this adrenaline-spiking sport at a special discount.  Gates open at 12pm.  Racing gets underway at 2pm.
In tribute to our snowbirds, this race features: Get it in Gear Street Stocks (twin 40's), The Office Bandoleros, Flowers Assisted Living Team Factory and, on dirt, the Sam Nichols Electrical Factory Stocks.  Watch drivers compete in street stocks, modifieds, late models and more.  Havasu 95 Speedway offers the only oval racetrack in Western Arizona.
General admission tickets cost only $12 per adult.  Kids ages 6 to 16 get in for just $6 each.  Students receive a $1 discount on their ticket when they show their LHHS student ID.  For Snowbird Appreciation Night, seniors receive a $2 discount on their admission.  VIP and family discounts are available.  Contact the Havasu 95 Speedway to find out more about those.
Featured Lake Havasu City Home
Liz Miller, Just Call Liz for Your Own Piece of the Lake Havasu Lifestyle
Visit any of my Lake Havasu real estate sites below for more information on the Havasu market:
Liz Sells Lake Havasu
Homes for Sale in Havasu
Havasu Area Homes
Just Call Liz
Live in Lake Havasu