"We Buy Houses for Cash". "We Buy Houses $$Fast Cash$$". "Sell Your House Fast". You've probably seen a variation or two of these signs posted somewhere in town. They promise to pay off your house quickly. But are these a sweet deal or should you say "no thanks"?
We Buy Houses for Cash: Sweet Deal or No Dice?
How They Work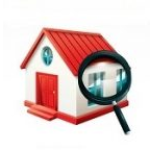 Unlike a typical Lake Havasu home buyer, these are investors looking to buy low and sell high. Nothing wrong with that, right? Well, not if you're on the buying end. But, as the seller, you could be missing out on all that lovely equity you built up over the years. Typically, these guys prey on vulnerable sellers in a high-stress situation. Do you need to sell your house because your spouse died? Are you in danger of going into foreclosure? Have you filed for bankruptcy? Did you receive a great job offer that requires a move to another city? All of these might put some serious time constraints on the sale of your house. If someone tells you that they could pay off your mortgage and put a couple of thousand dollars in your pocket in less than 30 days, you might be enticed to take that offer, right? Hold on. Take a breath. With that quick sale, you could lose tens of thousands of dollars in profit.
What They Offer
Usually, these kinds of companies come in with an offer that just manages to take care of your mortgage, with a little bit to spare. Unfortunately, this doesn't come close to the actual market value of your Lake Havasu home. In fact, their offer could be as little as 50% to 65% of your home's market value. That's where they make their money. Some companies end up being scammers. They offer to pay you cash but never actually pay off the mortgage company. You get left with no house and a huge debt to pay. If you do decide that this is the way to go, do your research on the company offering to buy your house for cash first.
What's a Better Alternative?
As of September 2019, the median sale price for a Lake Havasu home was $292,000. Homes sold within 15 days of listing on average. However, some took a bit longer. If you tried to list your home but didn't receive even a nibble in 30 days, it might be time to talk to another Lake Havasu REALTOR®. You need someone experienced in the local market to help you make any changes or alterations needed to get your home sold as quickly as possible. Don't be swayed by a quick sale from a "We Buy Houses for Cash" company. Keep the profits for yourself. Call me at (928) 208-5184 to discuss your options today.
FEATURED LAKE HAVASU PROPERTY FOR SALE
Visit any of my Lake Havasu real estate sites below for more information on the Havasu market:
Liz Sells Lake Havasu
Homes for Sale in Havasu
Havasu Area Homes
Just Call Liz