Why limit fireworks to just July 4th and New Year's Eve? Our open skies and warmer winter weather make Lake Havasu the perfect place for the pyrotechnic community to showcase their spectacular aerial displays. (Thank you, Lake Havasu lifestyle!) And that's exactly what you'll see at Winterblast Havasu 2019.
What: Winterblast Havasu 2019
Where: Havasu 95 Speedway, SARA Park
When: February 13-17, 7:30 pm to 10 pm
Contact: LHC Convention & Visitors Bureau (928) 453-3444 or via email


Winterblast Havasu 2019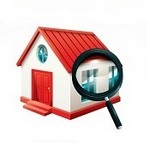 Every night of Winterblast Havasu 2019, the Western Pyrotechnic Association (WPA) lights up the skies above Lake Havasu City with a dazzling display of colorful fireworks. A vast expanse of vacant desert land surrounds our fair city. And minimal street lights keep the overhead glare to a minimum. That's why the WPA chooses Lake Havasu for its annual showcase.
Decent Views of Winterblast Havasu 2019
Gates open promptly at 3 pm every day. Since parking is provided on a first come/first served basis, organizers encourage guests to arrive early. Literally thousands of people attend this event each year. Parking costs $7 per vehicle per day. That's it! Pack as many people as you can into your car or truck and watch the show from the parking lot for no additional cost. No RVs allowed here.
Another way to watch the show is by bringing your own chair and/or blanket and taking in the sights from the ball field. Food vendors sell tasty morsels to eat and beverages to drink. Guests also get to enjoy music from 4 pm to 7:30 pm before the official pyrotechnics begin. All you pay is the $7 per vehicle parking fee.
Best View of Winterblast Havasu 2019
For the very best way to watch everything Winterblast Havasu 2019 has to offer, pay an additional $7 per person and sit in the grandstands. Kids ages 6 and under get in for free with each paid adult. Tickets for the grandstand go on sale beginning at 5 pm each night except for Wednesday. Since that is an informal show, admission is free.
Unfortunately, all RV camping spots have been sold out for this year's event. So, please leave the RVs and pets at home. (Loud noises and bright lights tend to scare our four-legged friends.) Also, outside food and beverages are not allowed on-site. Since this is a professional fireworks show, consumer fireworks are prohibited. Leave the pyrotechnics to the experts, folks. Finally, lock up your car but leave the alarm off. The echo from bursting fireworks tends to set off most car alarms. Have a blast at Winterblast Havasu 2019!
FEATURED LAKE HAVASU PROPERTY FOR SALE
Visit any of my Lake Havasu real estate sites below for more information on the Havasu market:
Liz Sells Lake Havasu
Homes for Sale in Havasu
Havasu Area Homes
Just Call Liz