In the early 2000's, banks seemed to lend money to just about anyone who wanted to buy a home…regardless of their credit history. After the real estate bubble burst, though, lenders tightened up their purse strings considerably. It seemed that they would only lend money to those with excellent credit. Now that we are over a decade on from there, we see that mortgage companies have begun to loosen their stranglehold a little. You no longer need perfect credit to buy a Havasu home. But it still works in your favor to get your credit in as good a shape as possible before you apply.
Buying a Home: Is Perfect Credit Required?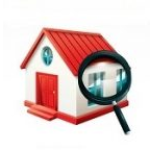 Short answer? No. While great credit yields great interest rates, less-than-stellar credit can still land you a house. For some lenders, you need a score of 620. However, FHA loans require as little as a 580 FICO score and 3.5% down to qualify. If you come to the table with a high down payment, a few loan programs allow a mere 500 FICO score to qualify for a mortgage. But, with a median Lake Havasu sale price of around $300,000 last month, that means coming up with at least $30,000 for your down. And that's before you factor in closing costs.
Credit Scores and Interest Rates
Only the best credit scores receive the lowest interest rates. The lower your score, the more it costs you to borrow money. In turn, you might even need a co-signor or a higher down to qualify for a mortgage. That's why you need to check your credit reports for errors as soon as possible. You want your score to look its best when you apply for a loan.
First of all, visit AnnualCreditReport.com. Request copies of all three credit agency reports: Experian, Equifax, and TransUnion. Review each report for errors. You might be surprised at how often incorrect information shows up on these reports. Creditors don't always report your information to each agency either. That's one of the reasons why your credit score varies so much between the three. Therefore, checking each one carefully is a must! If you find any errors, visit each site to report it and ask that it be corrected/removed. Click on the name of the credit reporting agency above to find out what their dispute process involves. You must provide proof of the error when you report it.
This process takes a while. So, if raising your score doesn't actually affect your interest rate, you might not want to wait. But, if you can raise your score significantly enough to lower your interest rate, it might be worth the wait. Talk to your bank about where you sit credit-wise right now. They can offer you advice on how to proceed. Then, when you're ready to start looking for your next Havasu home, give me a call at (928) 208-5184 or send me an email.
FEATURED LAKE HAVASU PROPERTY FOR SALE
Visit any of my Lake Havasu real estate sites below for more information on the Havasu market:
Liz Sells Lake Havasu
Homes for Sale in Havasu
Havasu Area Homes
Just Call Liz