I hope everyone enjoyed themselves with their loved ones over the past few weeks. Now that the holidays are over, we can get on about our regular business. 2019 came in with a whimper and went out with a bang as far as the real estate market is concerned. According to the Lake Havasu Market Report for December 2019, total sales ended their month-over-month decreasing trend we had been experiencing. Inventory still remains low. But prices hit their highest point all year long.
December 2019 Lake Havasu Market Report
December 2019 Sales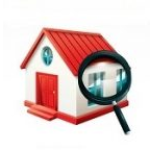 Our Lake Havasu multiple-listing service (Flex MLS) reported a total of 199 homes were sold in Lake Havasu City during December 2019. That's a 17.1% increase from the 170 sold in December 2018. However, we still ended up selling 2% fewer homes in 2019 than we did in 2018 (2388 in 2019 compared to 2436 in 2018). It also marks a 4.7% increase from November's 181 total sales. Pending sales skyrocketed over last year's stats. In December 2018, Flex MLS reported just 131 pending sales. Last month, that jumped 41.2% to 185.
We started off 2019 with just 131 home sales in January. However, that increased right away with 183 sold in February. It hit its peak in May 2019, with 256 total sales for the month. After a slight dip in June, it increased again in July, then started to fall off each month for the rest of the year.
December 2019 Prices
One thing that seems to hold true for 2019. Prices are up! Until last month, the highest median sale price for a Havasu home in 2019 was the $299,394 reported in August. December managed to just squeak past it with a median sale price of $299,900. That shows a 9.81% increase over the $273,106 reported in December 2018. We could very well see these numbers hit over $300,000 very soon.
December 2019 Inventory
During the summer of 2018, inventory levels in Lake Havasu City hit record lows. July 2018 dipped just below the three-month mark. However, by the end of 2018, it rallied up to 4.18 months available. In December 2019, inventory levels fell off again to 3.56 months, a 14.83% decrease from December 2018. Since March 2019, inventory has steadily declined. The lowest point came in August 2019, with just 3.48 months available. Low inventory helps nudge prices up. The reported days on market (how long a home stayed on the market from listing to going under contract) stayed exactly the same in December 2018 and 2019: 22. The median days on market hit its low point in September, with just 15 reported. That's slightly over two weeks from listing to entering escrow. Crazy!
What Buyers Need to Know
We continue to experience a seller's market here in Lake Havasu City. Until more inventory hits the marketplace, higher prices remain the rule of the day. However, that shouldn't stop you if you want to purchase a new house. Interest rates remain low, with Wells Fargo reporting 3.75% for a 30-year fixed-rate loan for borrowers with good credit scores. Just yesterday, Bloomberg News spoke with Rabobank's senior US strategist Philip Marey about how he believes that we could see the Federal Reserve rate hit zero again this year. While that might not necessarily affect mortgage rates, it does tend to lower interest rates on revolving credit accounts as well as bank savings accounts. Sometimes, mortgage rates see a dip as well. That seems to fall in line with the Lake Havasu Market Watch for 2020 I reported on a couple of weeks ago.
What are your goals for 2020? Do you want to buy your first home? Are you looking for a vacation home or investment property? Do you need to downsize into your forever home? Whatever your homeownership dreams may be, feel free to contact me at (928) 208-5184 or via email. I'd love to help you achieve your goals in the new year. We even have a few vacant lots available if you're looking to build from the ground up.
FEATURED LAKE HAVASU PROPERTY FOR SALE
Visit any of my Lake Havasu real estate sites below for more information on the Havasu market:
Liz Sells Lake Havasu
Homes for Sale in Havasu
Havasu Area Homes
Just Call Liz