With less than a week left in 2019, it's time to get out the crystal ball and take a look into the future of the real estate market for next year. Keep in mind that the "experts" get things wrong, too. Nothing's set in stone. With the political climate at a hot point and a presidential election set to officially begin, some things could change at a moment's notice. However, other things appear a bit more likely. Here's your Lake Havasu Market Watch for 2020.
2020 Lake Havasu Market Watch
Interest Rates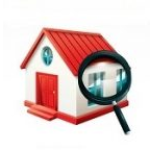 Last year, most experts predicted rising interest rates. However, that proved incorrect. After beginning the year at 4.62%, Wells Fargo currently shows a 30-year fixed-rate loan at 3.75% for buyers with excellent credit. In October, the Federal Reserve lowered interest rates to 1.5% to 1.75%. It's held steady ever since. How does this affect homebuyers? While they don't actually set mortgage rates, the Federal Reserve's interest rate directly affects revolving credit and auto loans. Sometimes, it also affects mortgage rates. If the benchmark rate that the Fed sets rises, sometimes mortgage rates follow suit. Real estate experts predict that mortgage rates should remain low (anywhere from 3.5% to 3.9%) throughout 2020. However, as I stated before, nothing's set in stone. A shaky US political climate and global economic uncertainty might shake things up.
Prices
For Lake Havasu residents, this should come as no surprise. Experts say they expect home prices to go up even more. Last month, the median sale price for a Lake Havasu home was $285,000. It hit its peak in August at just under $300,000 ($299,394 to be exact). Typically, the Havasu market experiences a decrease in the median sale prices at this time of year. Even so, August's median was the highest ever. Year-over-year sale prices rose by almost 5%. Experts say we might see an even bigger increase in 2020.
Inventory
Another thing Havasu homebuyers are well aware of is our low available inventory. I wish I could say this will change in the new year. But, unless new construction starts picking up, we're likely to see this low inventory continue through 2020 and, most likely, beyond. That's due in part to people staying in their homes longer.
Millennial Home Buyers
Yes, millennials continue to mark the highest percentage of the home buying market. That won't change in 2020. However, both millennials and Baby Boomers want new homes. Experts say that this is partly due to the lack of existing home inventory. If you're in the market for a newly constructed home, it looks like you're going to have some stiff competition.
When you're ready to buy a new Havasu home, contact me at (928) 208-5184 or via email. I'd love to help you navigate the Havasu real estate market into the new year.
FEATURED LAKE HAVASU PROPERTY FOR SALE
Visit any of my Lake Havasu real estate sites below for more information on the Havasu market:
Liz Sells Lake Havasu
Homes for Sale in Havasu
Havasu Area Homes
Just Call Liz