I hope everyone had an awesome Thanksgiving with their loved ones. We're rounding out the end of the year here. In two weeks, we celebrate Christmas. Then, we welcome in a brand new year. 2020…can you believe it?! Do yourself a favor. Take in the Festival of Lights in the English Village this month. It ends on January 5th. Or bring the family to the London Bridge Resort for some ice skating before it closes on January 15th. Now, on to some local real estate news. The Lake Havasu Market Report for November 2019 showed that sales and prices continued to rise from the same time last year. Inventory, on the other hand, fell off a tick. Read on to learn more.
November 2019 Lake Havasu Market Report
November 2019 Sales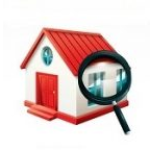 Home sales in the Havasu real estate market continued their year-over-year upward trajectory for the third month in a row. According to Flex MLS, a total of 181 Lake Havasu homes were sold in November 2019, a 3.4% increase from the 175 sold in November 2018. That marks an ever-so-slight decrease from the 184 homes sold in October 2019. May's 256 total continues as the reigning champion of most monthly home sales recorded for 2019, though. Pending sales saw a double-digit increase, with 201 reported last month. That's 28% higher than the amount shown last November. It's also a little lower than the 217 reported in October 2019.
November 2019 Prices
Prices continue to march upward. In November 2018, buyers paid a median sale price of $272,500. Last month, that increased by 4.59% to $285,000. Even so, prices remained almost unchanged from October 2019's median sale price of $285,013. That marks three months in a row that month-over-month pricing didn't go up. Could that indicate a cooling of the market? That's hard to nail down at the moment. If so, it might be only temporary. After the new year, we could very easily see prices rise again. Only time will tell.
November 2019 Inventory
Inventory rates fell 9.05% from last year, with 3.72 months reportedly on hand for November 2019. That showed a slight uptick from the 3.68 months available in October 2019. Sellers still rule the market right now. So, if you wish to take advantage of the equity you may have built up in your Havasu home over the past few years, right now would be a good time to sell. Median days on market remains seriously low, with only 21 reported between entering the market and going under contract. Even so, that's a little less than the 18 shown at the same time last year.
What Buyers Need to Know
In most markets across the country, sales start to hibernate when the weather turns colder. Here in the desert, buyers don't have to trudge through the snow to see a property for sale. While sales do tend to slow up a bit, you might find yourself up against stiff competition right now. When a good deal comes onto the market, you need to be ready to pounce on it quickly. Otherwise, someone else will swoop right in and grab it out from under you. At today's meeting, the Federal Reserve left rates at 1.5% to 1.75%. Lower-than-expected unemployment levels and high stock market returns kept interest rates steady for now. Wells Fargo currently reports 30-year fixed-rate loans at 3.75% for borrowers with great credit.
Interested in downsizing, buying your first home or looking for your forever home? Give me a call at (928) 208-5184 or shoot me off an email. Let me start you off on the right foot in your search for your next Lake Havasu home.
FEATURED LAKE HAVASU PROPERTY FOR SALE
Visit any of my Lake Havasu real estate sites below for more information on the Havasu market:
Liz Sells Lake Havasu
Homes for Sale in Havasu
Havasu Area Homes
Just Call Liz